Meddling with Nature at HAIL – Workshops
Life is busy and sometimes schedules are weird. Want to go to a workshop but it just never fits your schedule? Want your own private friend mounting adventure? We are totally up for adding an event on a day you can attend. Just let us know what works for you and we'll try our best to get you up and mounting.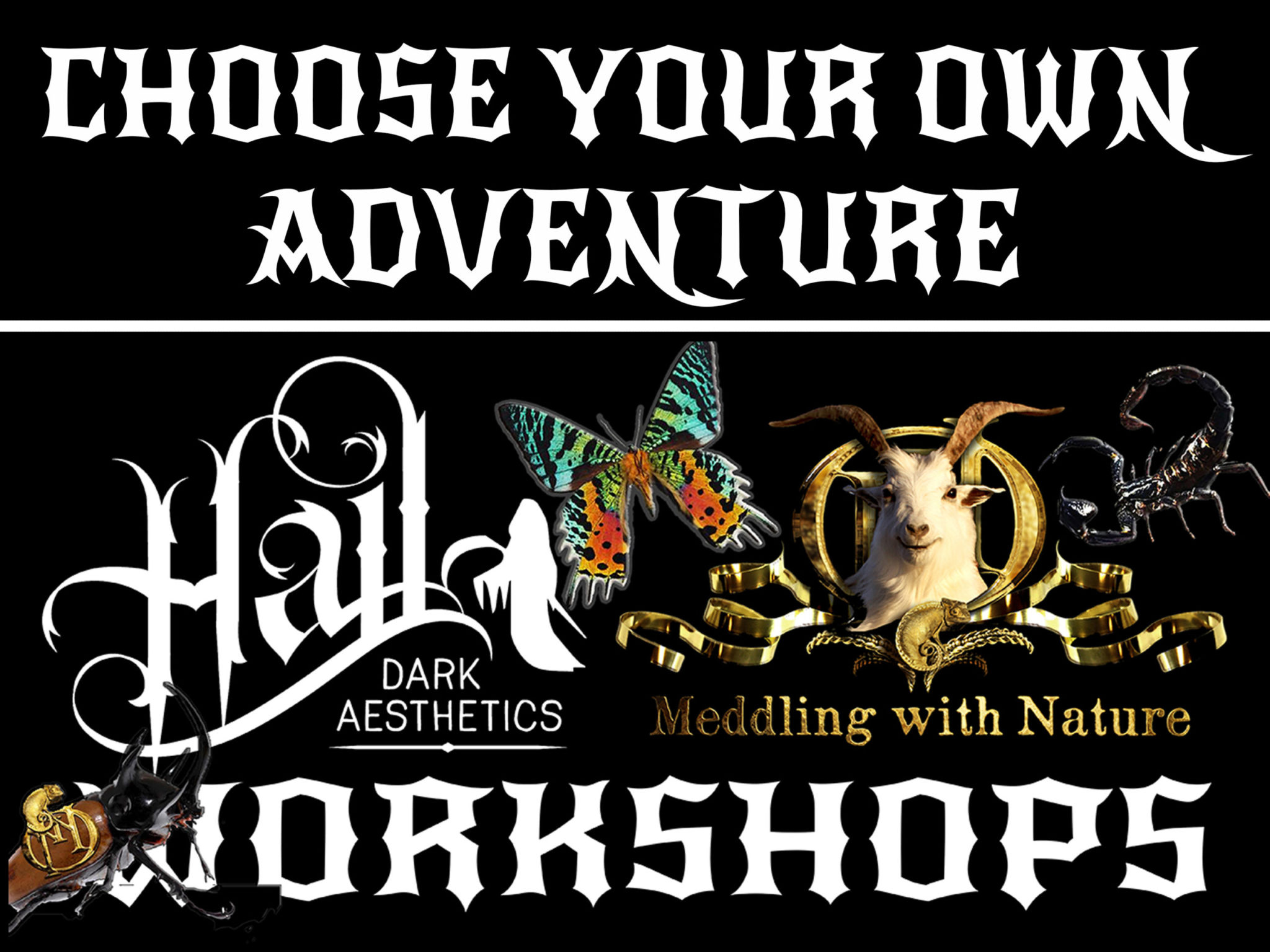 Past Events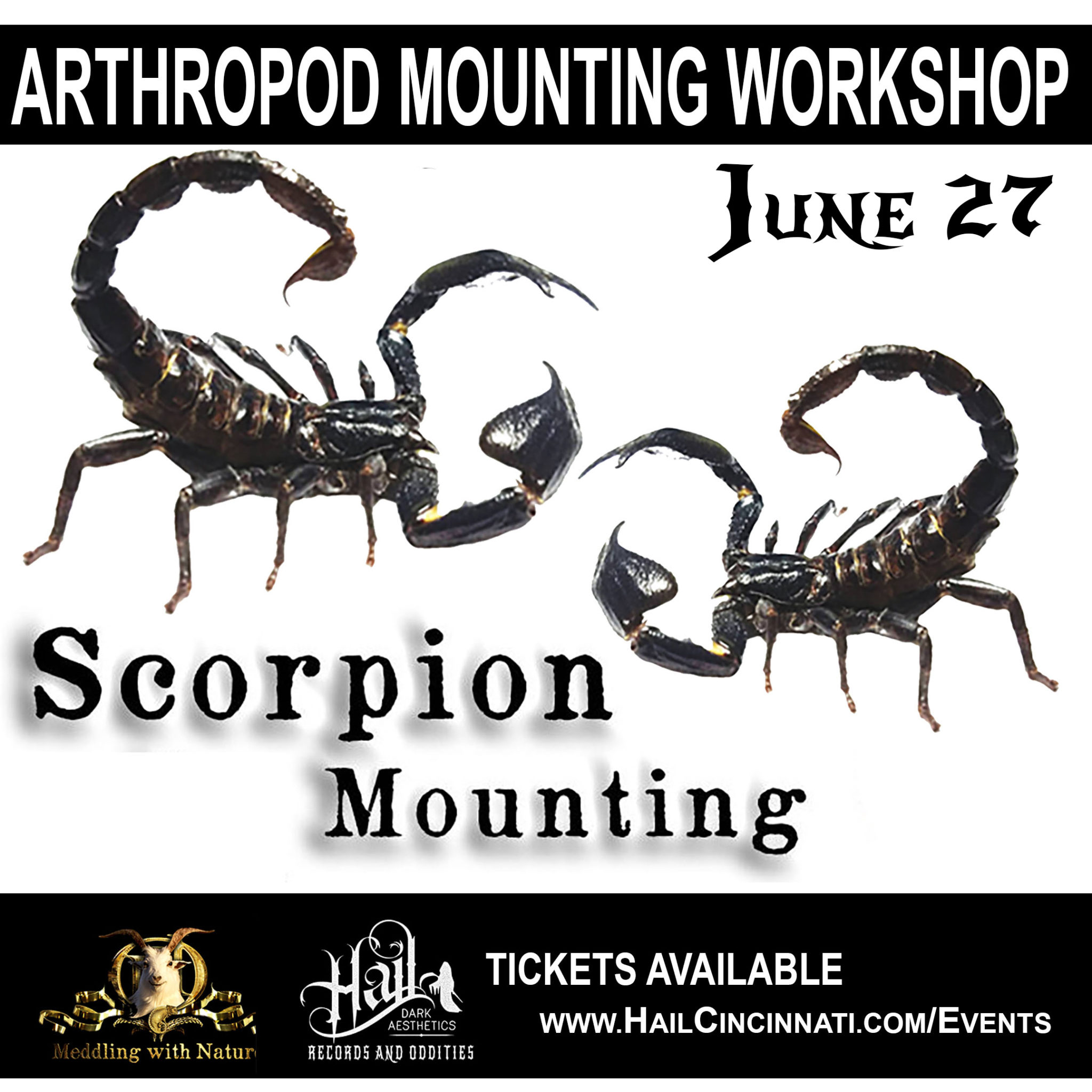 This workshop covers the techniques of preserving and mounting black forest scorpions; Heterometrus laoticus to be exact. That's right, these guys are actually big enough to wire and stuff (7 inches including tail), so we can classify this as a perfect marriage between arthropod mounting and taxidermy.